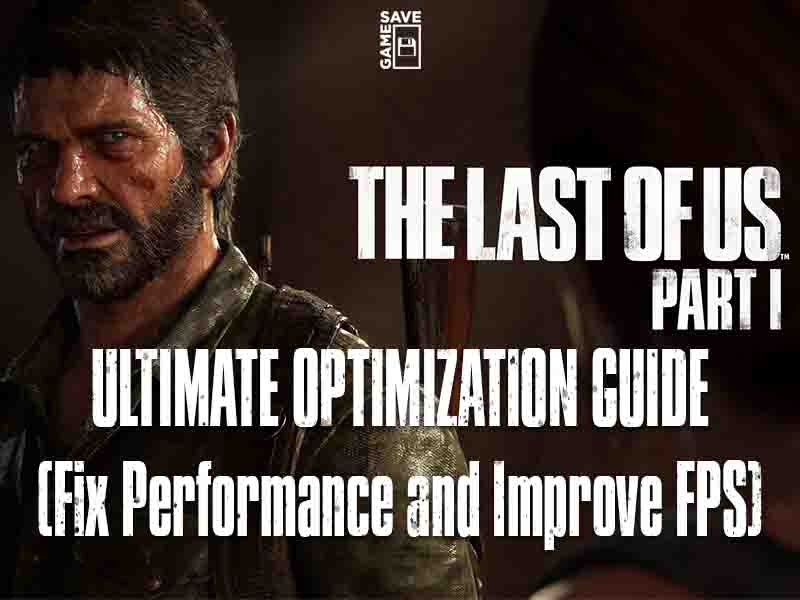 The drama of disastrous PC game ports continues with one of the most anticipated PC release from the PlayStation exclusives catalog, The Last of Us Part I. Despite the game being graphically demanding, there's no doubt that it's also very poorly optimized, since a huge portion of the PC community that experienced the game are facing various bugs and performance issues. But worry not, we're here to help you with the ultimate optimization guide for The Last of Us PC to fix performance and improve FPS while waiting for further patches and hotfixes from the developers.
Here we go:
Update GPU Driver:
First of all, make sure you have the latest driver for your graphics card installed that supports the game depending on your manufacturer. Just follow the corresponding link below from the official sources:
Both NVIDIA and AMD have released drivers supporting the game. Make sure you update to NVIDIA (v531.41), AMD (v23.3.2) or higher if available.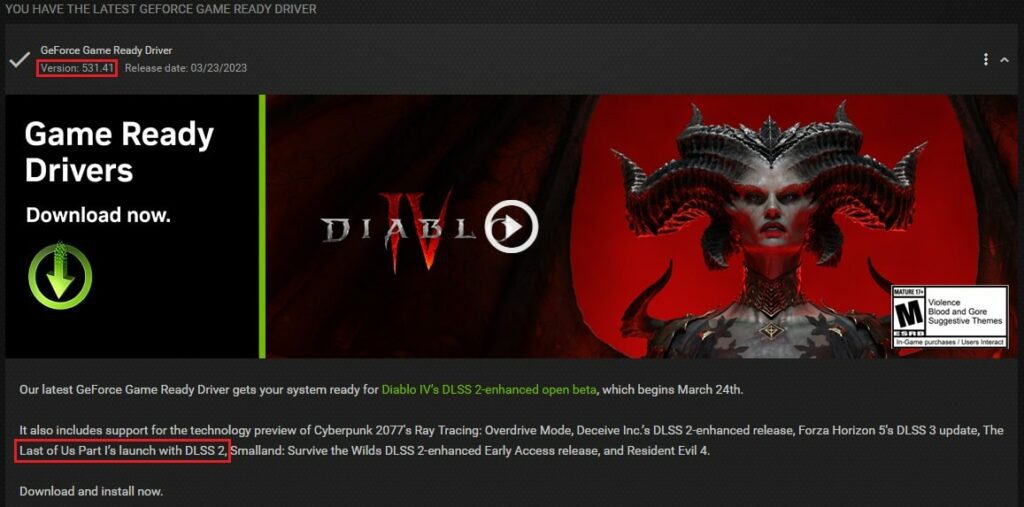 Display Settings
Since the game is broken, we suggest not using the in-game v-sync to cap FPS, instead, you could use RivaTuner to limit your FPS depending on your refresh rate. In most cases, 60fps will be your best choice but if your system can't handle, 30fps will still give you a good experience.
To use Rivatuner which comes bundled with the famous overclocking software MSI Afterburner (Download from msi.com, it's FREE and you don't need an MSI Card to use it) then follow these simple steps:
Click the Add button on the RivaTuner window
Navigate to the game path and select the executable (Normally Steam-Library-Folder>\steamapps\common\The Last of Us Part I\tlou-i.exe)
Set the Framerate Limit to your desired number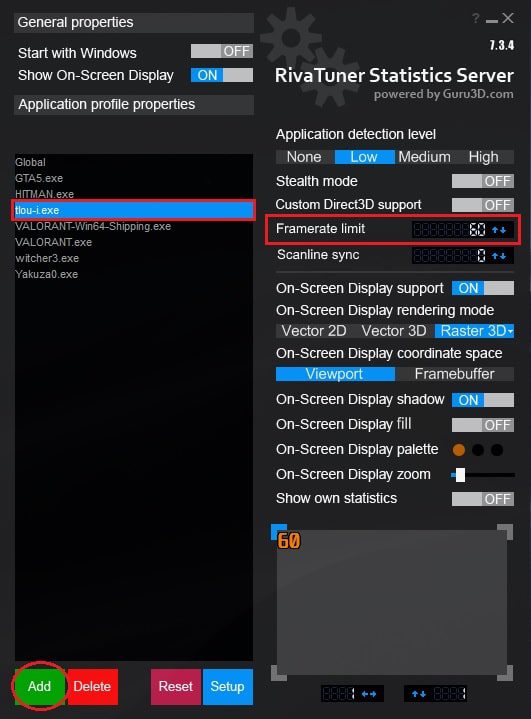 Now for the Scaling Mode, you can use Nvidia DLSS on Nvidia GPUs that support it (GeForce RTX 20 or higher), else use FSR.
Graphical Settings:
Now to the last and most important part, graphical settings and how to tune them? we scattered the community (Special thanks to BenchmarKing on Youtube for his analysis) and tested ourselves to find the best settings for The Last of Us on PC to get an optimized performance with no shuttering or crashes and enjoy a smooth experience:
| | |
| --- | --- |
| Animation Quality | Low |
| Draw Distance | Low |
| Dynamic Objects Level of Detail | High |
| Characters Level of Detail | High |
| Environment Level of Detail | High |
| Texture Sampling | Ultra |
| Texture Filtering | 8x |
| Ambient Shadows Resolution | Medium |
| Directional Shadow Distance | Low |
| Image Base Lighting | ON |
| Spotlight Shadows | Ultra |
| Point Lights Shadows | Medium |
| Bounced Lighting | OFF |
| Screen Space Shadows | High |
| Dynamic Screen Space Shadows | ON |
| Contact Shadows Quality | Ultra |
| Screen Space Ambient Occlusion | ON |
| Ambient Occlusion Denoise Quality | High |
| Screen Space Directional Occlusion | ON |
| Screen Space Reflections Quality | ON (with All Sliders set to 100) |
| Real Time Reflections Quality | OFF |
| Refraction Quality | Muli-layered |
| Volumetric Effects Quality | Low |
Conclusion
It's sad to see the treatment the PC community got with this release, unfortunately, there's nothing that can be done other than the suggested tips and we hope the game will get fixed in the near future.
Finally, if your just looking to play the game just for the nostalgic feel and want a save with completed story and all the skins unlocked or simply looking to know the save location on PC, we got you covered with our 100% save game and location for The Last of Us Part I.