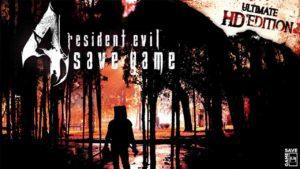 DESCRIPTION
Note: Works only with Ultimate HD Edition of the game. If you want a save file for the classic version just click HERE.
Platform: PC
Franchise: Resident Evil
Status: 100% Completion
Main Story: Completed on all Difficulties (Including Professional Mode)
Side Story (Ada's Separate Ways): Completed
Weapons: All Unlocked Including All Special Weapons P.R.L. 412, Chicago Typewriter and the Infinite Launcher
Outfits: Special 1 & Special 2 Costumes Unlocked Including the Mafia for Leon and the Medieval Armor for Ashley
Mini-games: All Unlocked Including Mercenaries, Shooting Range and Assignment Ada
TO GET SAVE
INSTRUCTIONS
STEAM: you will need to edit the downloaded save game in order to use it with the your Steam account:
Start your game to create a blank new save file in order to extract your the unique ID from it
Head to C:\Program Files (x86)\Steam\userdata\USER-ID\254700\remote where you will see a "savegame00.sav" file
Get a Hex Editor if you don't have one (We Suggest HxD, you can get it HERE from it's official website)
Open your own save file in with your Hex Editor in 16-bit and look for these 3 lines: 00001E40, 00001E50 and 000FFA90 (000FFA90 can be found at the bottom)
Copy those 3 lines from your own created file to the new downloaded file
Note: A More in depth Tutorial can be found right HERE.